Growing Innovation in the Enterprise
We live in a world we can no longer predict — one that demands learning and adaptation. To survive, businesses must grow the capacity to learn and adapt at scale. That's where FutureTight comes in. We stand up innovation in the enterprise.
Andi ran an education process to help us look at our product development model through the lens of speed and metered funding. Her insight has encouraged BISSELL to move more quickly with MVP and RAT techniques resulting in more development opportunities. In a short period of time, Andi was able to align the organization around these new tools.
High-touch programs to grow innovation in your Company
Working with FutureTight
Find New Opportunities
How does your organization's purpose align to the new and emerging needs of the market? Explore the boundaries of your market and your customers to find new hunting grounds.
Collaborative Modeling of New Businesses
Gauge where to place the strong bets by investigating different business models. Move from product-centric thinking to business-centric thinking. Join the likes of GE, P&G, and Nestlé in using canvases to model new growth engines.
Focus on Outcomes, Not Outputs
Startup teams are small, cross functional teams with a clear goal. These teams get outcomes. By creating startup teams armed with experimentation, you'll be able to see which new ventures are viable and which are not.
Business Decisions Based on Evidence
Validated Learning isn't rocket science, but it is very specific. Get the fundamentals right, and teams will drastically reduce churn. "Politics as usual" will fade away as individuals rely on real-world data rather than clout to justify investments.
Mitigate Your Greatest Risks Up Front
Put organizational dogma to the test. Don't let hidden risks surface too late. There are powerful cultural underpinnings as to why big risks remain hidden. Getting comfortable mapping and ranking assumptions is a critical activity that liberates team members to move forward faster.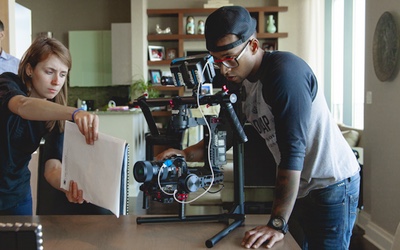 Bring Real Value to People
Shorten the feedback loop between your customers and your company's actions. Learn how to do the right amount of research to build a solid foundation for the innovation you are planning. And then feed that learning back into your businesses models and plans.
The past 20 years have seen startups disrupt entire sectors. And the trend is only accelerating. Disruption is not an "if" — It's a "when".
Andi has a way of bringing clarity to complexity. She guided our Growth Board to align on a mission, and then coached our internal startup to see it through. We were able to make critical funding decisions with confidence as a result of working with her.